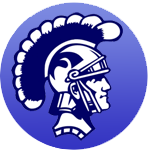 University High School
Irvine, Calif. • Classes of 1972-73-74-75
---
Class Lists: 1972 • 1973 • 1974 • 1975 • All
---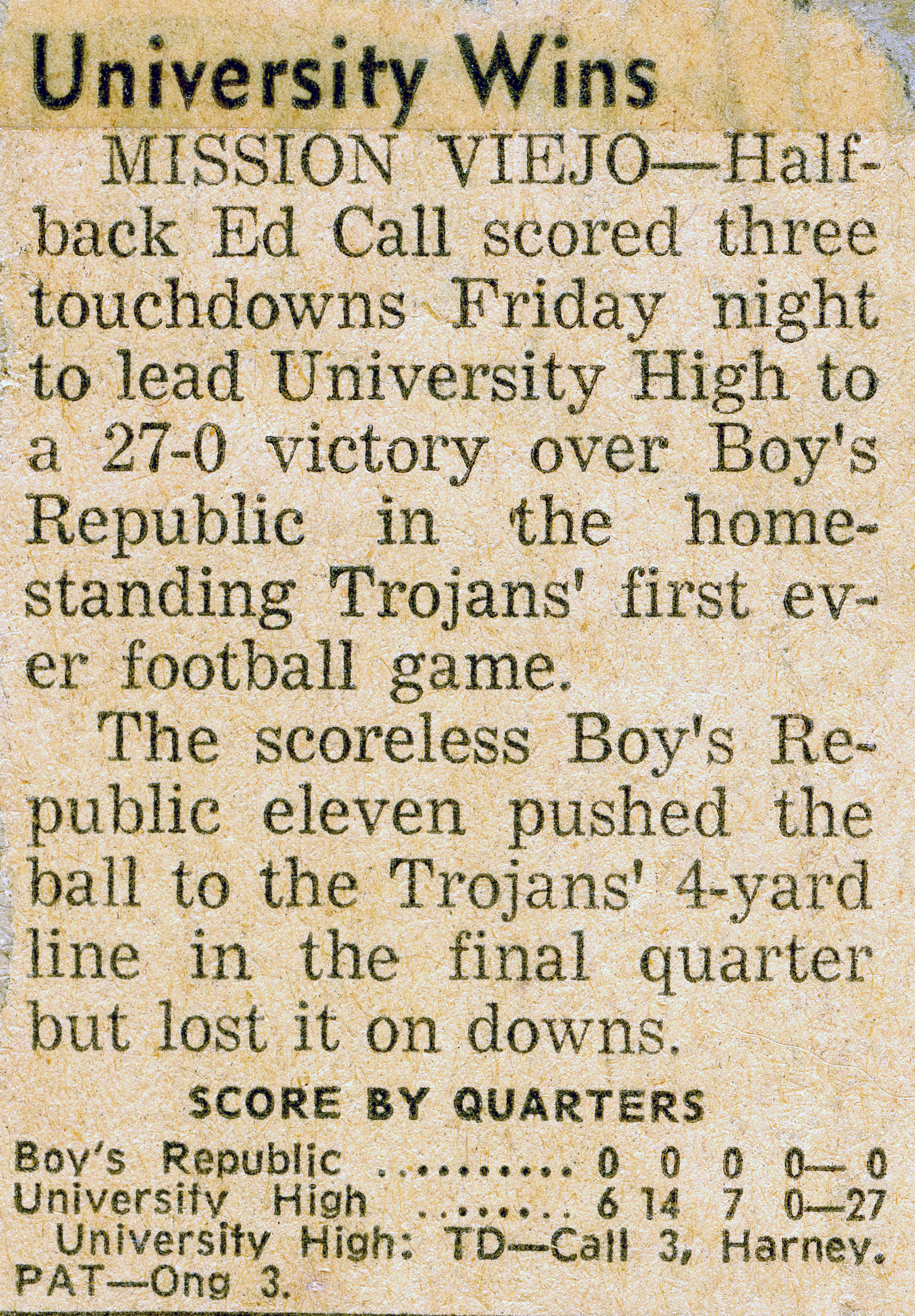 ---
Univine Volume 1
Read the entire first year of the student newspaper, 1970-71.
Guys & Dolls 1973
See the spring musical program for Guys & Dolls, March 1973.
"Beginnings: The Original Trojans Remember" Video
Nine-minute video created for the joint 35th reunion of Uni's first three classes.
Most of the images were scanned from original negatives that were shot for the 1971 to 1974 yearbooks and the newspaper.
If you wonder what you are looking at, Teri Wintercorn Sorey produced this excellent locator photo of Irvine in early 1970.
Here are several versions; at least one should play on your computer. Please be patient — they may take a while to download.
Try this first: Beginnings Video medium format
Beginnings Video HD (requires large screen)
Beginnings iPad/iPhone/iPod/Safari Quicktime format (requires Quicktime or VLC)
---
40th Anniversary Reunion Weekend Video
The June 2015 three-day extravaganza for the classes of 1972-73-74-75 is here!
Click here to see the 40th anniversary reunion videos.
---
35th Anniversary Reunion & Soirée Video
Click here to see the 35th anniversary reunion videos.
---
→ Problems? Some Windows computers must entirely download movies before starting playback. Use the latest web browser available; Chrome and Safari work best. ←
Please scan (at high resolution) and e-mail me your school or reunion photos!
---
This site maintained by Walter Baranger ('74)
---
Updated 03-Jul-2017