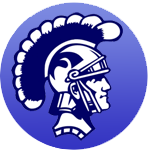 University High School
Irvine, Calif. • Classes of 1972-73-74-75
---
Streaking
I took this photo on March 7, 1974 and it ran in The Los Angeles Times the next day, on the cover of Part II. Randy Delapp is the lead runner — don't ask how I can tell — and Ed Poirer is trailing.
I was threatened with suspension if I sold the pix, so it ran in The Times without a credit (but I got $35, if I recall). A few months away from graduation and I wasn't about to take a chance on having my diploma yanked.
Another shot from that roll ran in the 1973-74 Odyssey yearbook. Sorry to say that I saved the negatives but can't find them.
The Odyssey photo is tall and narrow because the editors cropped out our cheerful principal, Vic Sherreitt, who was standing with his arms folded and giving quite a scowl.
Our graduation ceremony in June was also streaked. And Martin Cronin, David Kastle and Rick Kleber streaked an Irvine city council meeting, then streaked through the Bier Garden downstairs. (In those days the city council met at University Center, adjacent to U.C. Irvine.)
— Walt Baranger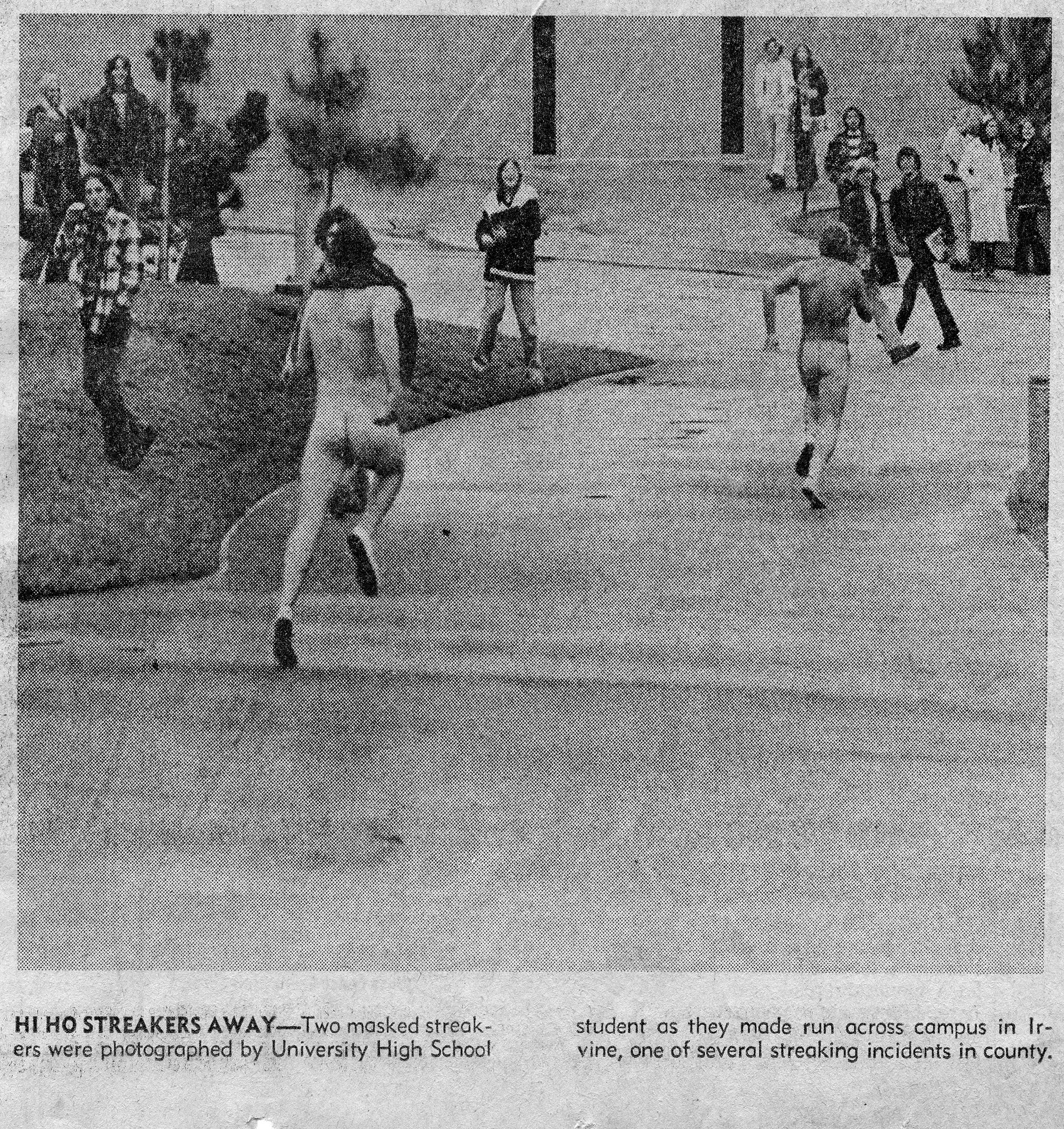 ---
Updated 21-Feb-2017