University High School 1973-74
←Previous
Up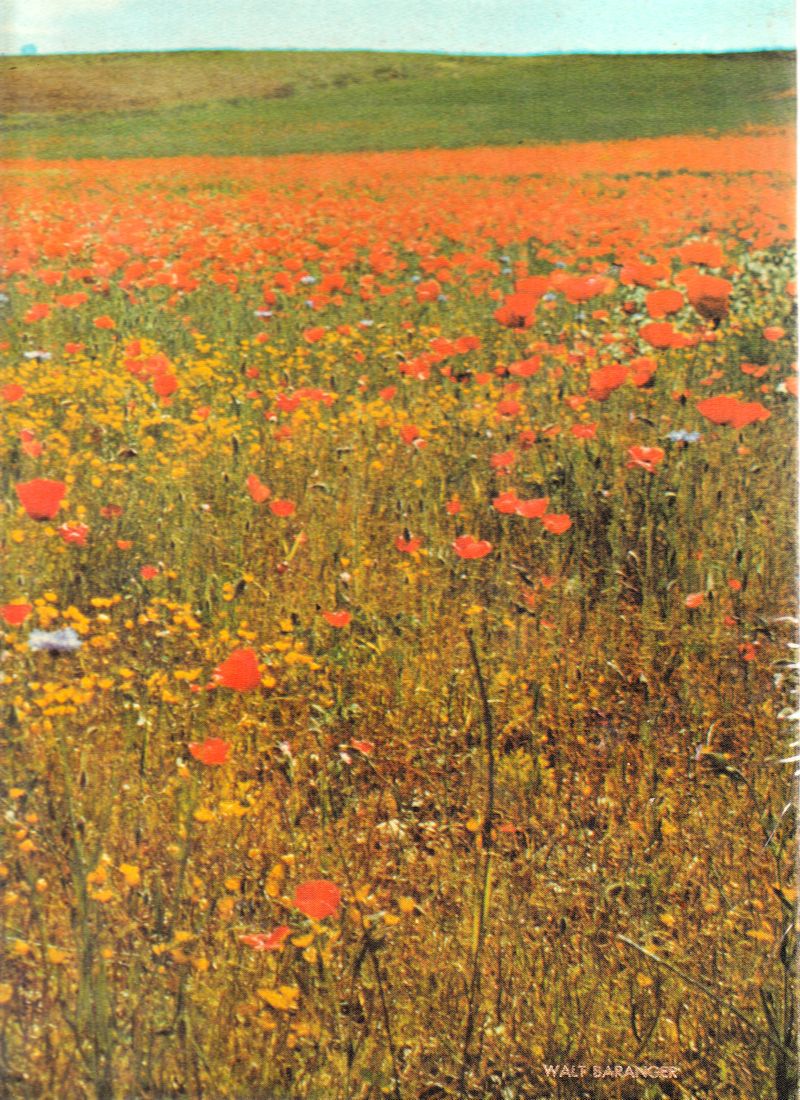 Wraparound cover photo by Rick Farrell, husband of yearbook adviser Betty Jane (Slate) Farrell.
This is a vacation photo of poppies growing near Seville, Spain, that was substituted at the last minute when Reggie Thomson's original color transparency of a field near Uni was lost in transit to the Jostens printing plant. With the production deadline the next night, Betty drove the replacement to the printing plant in Visalia, near Fresno.
Most Uni students assumed that the field was somewhere near Turtle Rock (many could name the exact place!), and Betty obtained oaths of secrecy from those of us who knew.